A staple DJ in New York's Burlesque scene, DJ Momotaro began working with the World Famous Pontani Sisters back in 2002.  Since that time, he has worked with nearly every major burlesque producer in New York City and has DJ'ed for several international burlesque festivals including:
The Burlesque Hall of Fame ("Exotic World," Las Vegas), 2008 – present
The New York Burlesque Festival, 2003 – present
The Toronto Burlesque Festival, 2009 – 2010, 2012
The Key West Burlesque Festival, 2010 – 2011
BurlyCon (Seattle), 2009
He has DJ'ed regularly for acrobatic burlesque duo Trixie Little & The Evil Hate Monkey, including creating and running the soundscape for full theater productions included in the Fringe Festival (D.C.), and the ANT Festival (ARS Nova). He has been a staple DJ for Thirsty Girl Productions burlesque events for nearly a decade and with Dances of Vice events for almost as long.
Since 2003, DJ Momotaro has been the Friday night DJ for the Slipper Room (home of New York's longest running weekly burlesque show).  Every week he spins a unique mix of high-energy oddities and wild go-go stompers for New York's most notoriously bawdy and daring burlesque/variety house.  Newly re-opened as a magnificent yet still intimate theater space, The Slipper Room is where Taro has returned not only on Friday nights, but Thursdays as well.
In 2009, his music/variety band, Gigi & Pop, won the "Best Variety" trophy at The Burlesque Hall of Fame in Las Vegas. They have performed in several international burlesque festivals and at multiple burlesque venues and events across the United States.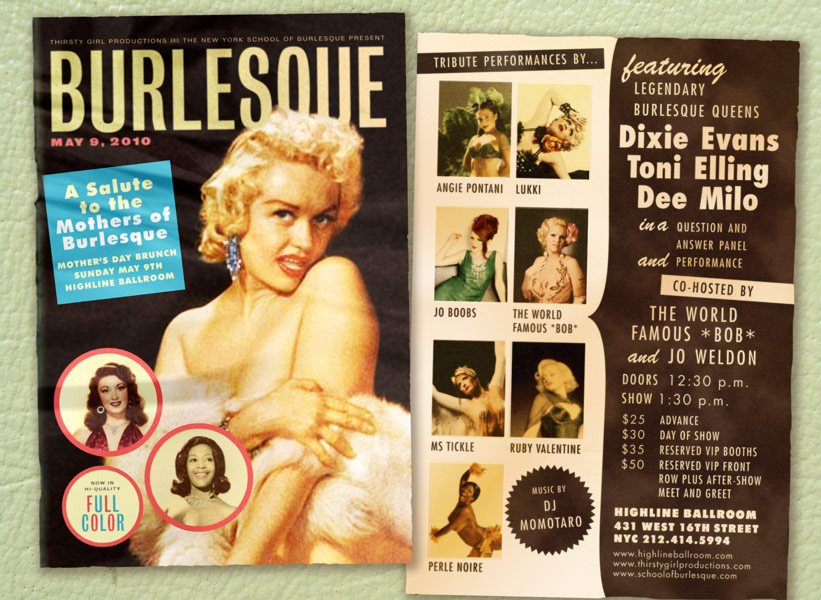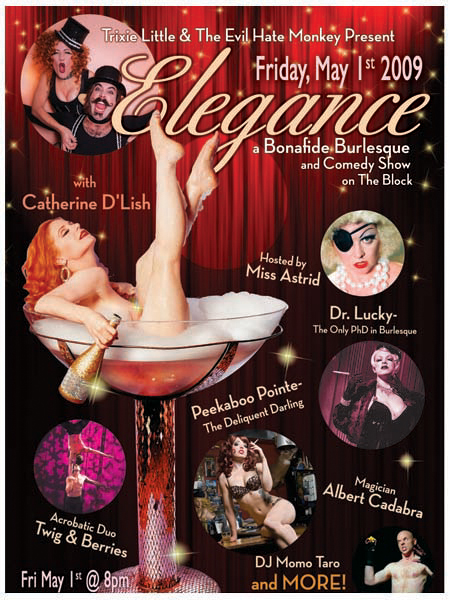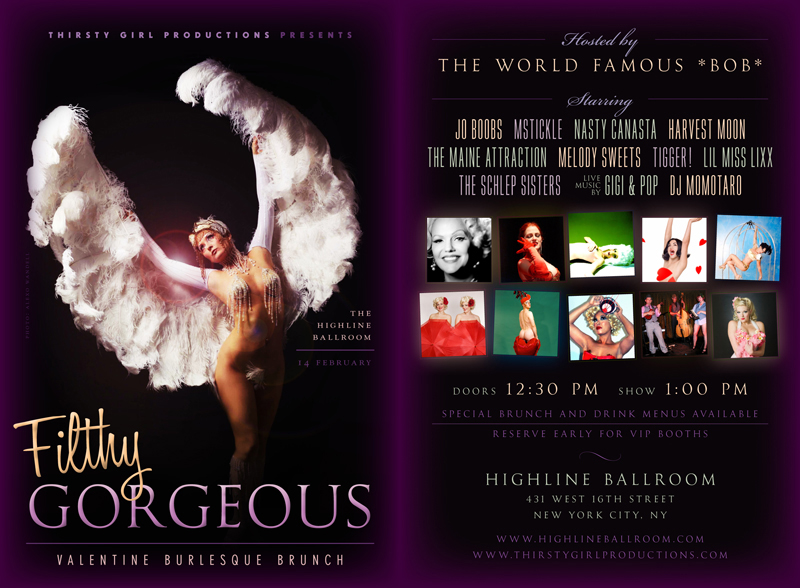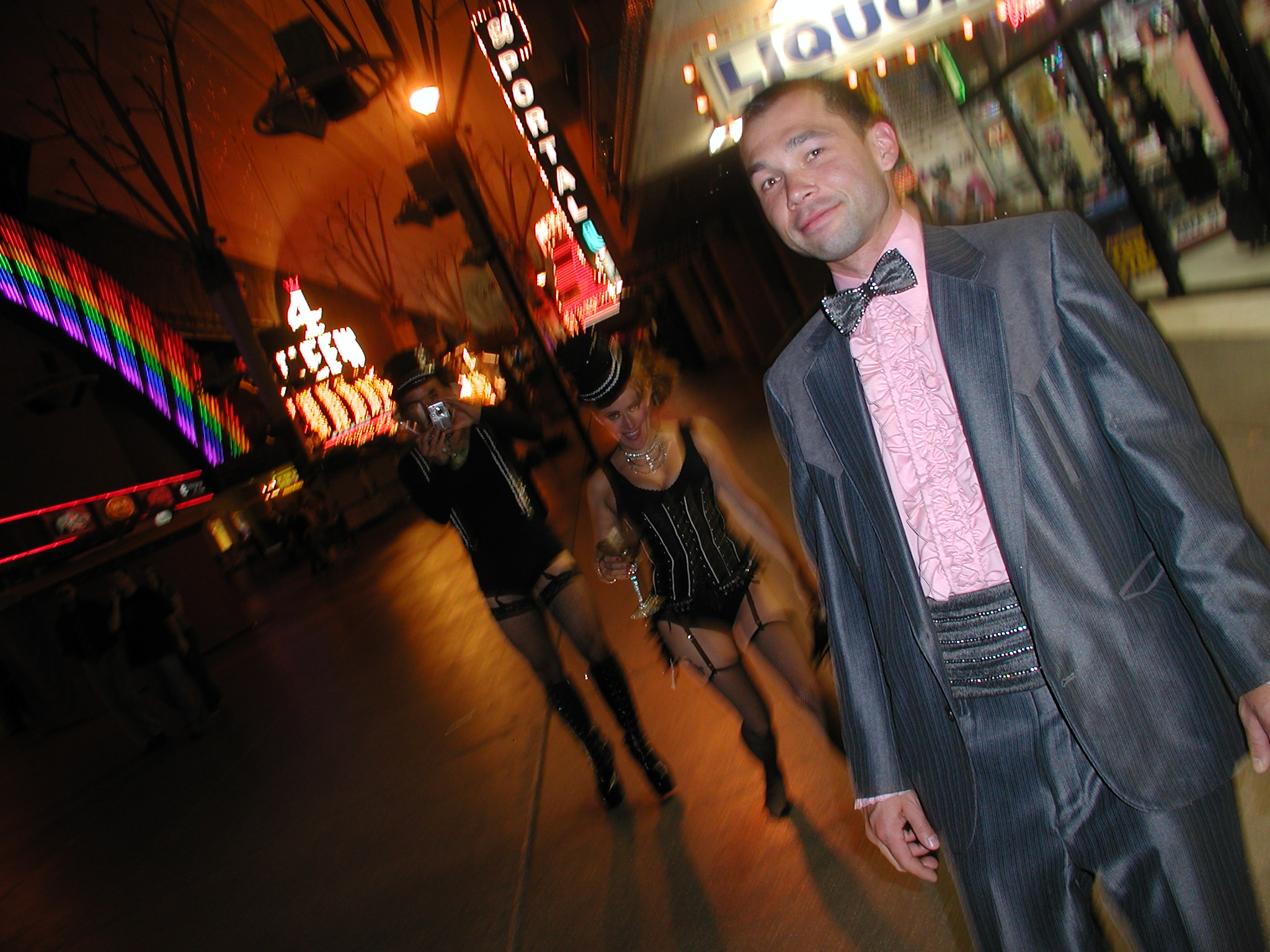 with Trixie Little & The Evil Hate Monkey, Burlesque Hall of Fame Weekender, Las Vegas, NV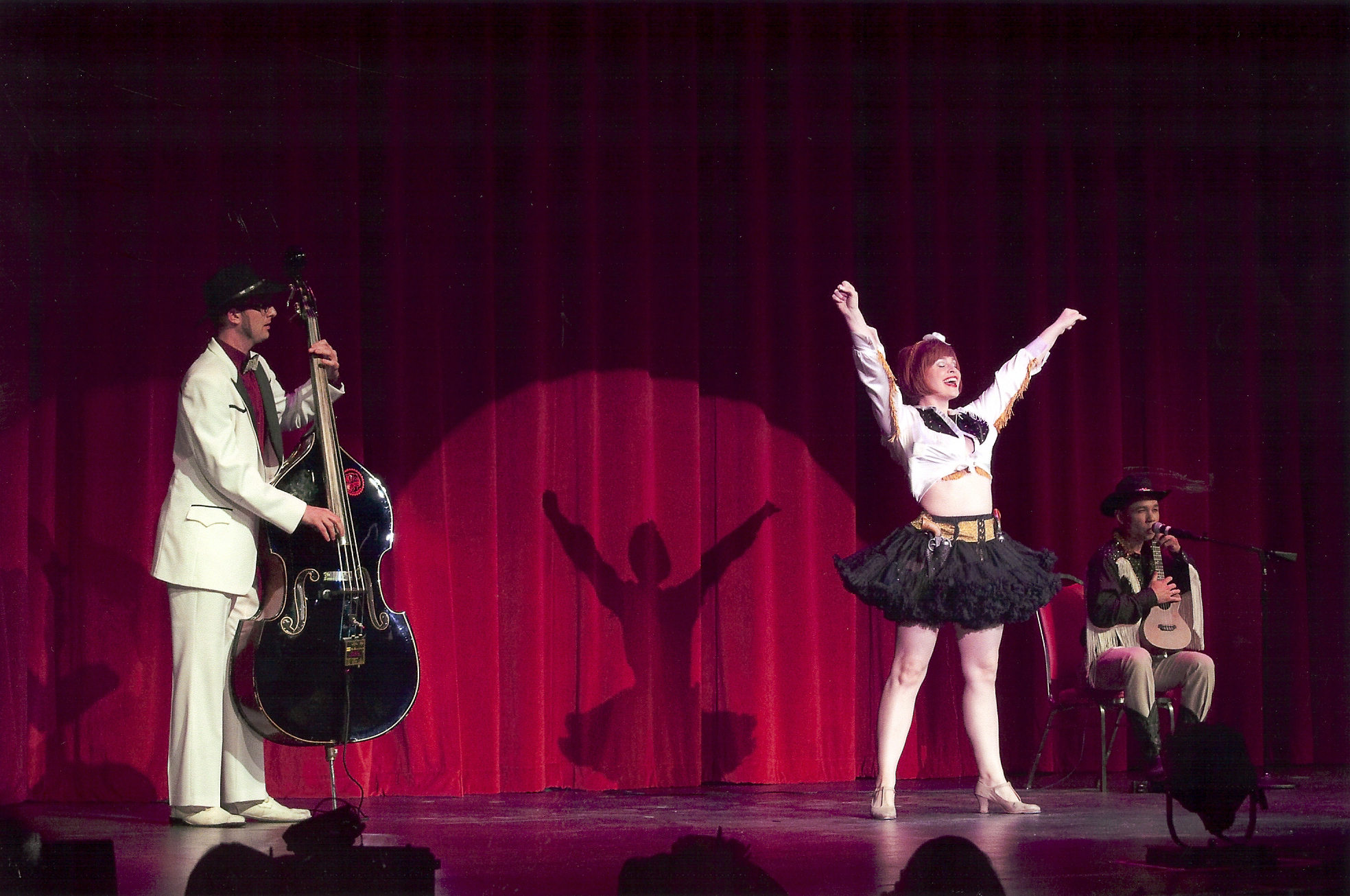 Gigi & Pop performing at The Burlesque Hall of Fame